About Us
Stay Golden Cosmetics is my baby. She is so bold, unforgettable and dynamic. Her essence is standing out from the crowd and going fiercely
against the grain in beauty and in life. When we introduced Glitter Lip Kit,we wanted our SGC Babes to turn heads; boosting confidence with swag like Rihanna. From our inception on April 10th, 2017, we've sold to over 100,000 Babes. I get teary thinking about our glow up story. I'm Danielle Edmond, but my friends call me Danz. I am the proud owner of Stay Golden Cosmetics.
Our journey started on my living room floor in Brooklyn, New York. We loved nightlife, Cosmopolitans and humbly turning heads. The feel behind
our brand is very diva- era meets modern gem. We want everyone who uses our products to feel confident. As 2020 took its shift, we made some changes to now reflect what's most important us which is self-care and self-improvement.
Our soul is still boasting confidence but in a more holistic way.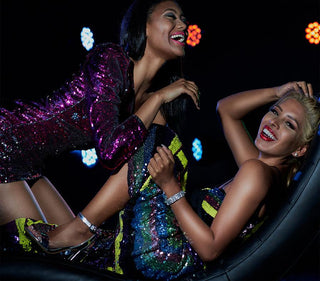 Stay Golden Cosmetics is your one stop shop for beauty goodies made to ensure that you pop right out of your shell. For those of you who've spent too long playing it safe; let's finally have some fun. Super Poppin'| Glitter Lip Kit

We are known for our party proof Glitter Lip Kit which always leaves a bold statement. Who doesn't love a super poppin' smudge-proof iconic glittery pout? We have 15 Glitter Lip Kits that range from holographic to metallic and
3 Chrome Glitter Lip Kit that gives multiple color shifts. Words and pictures never do our Glitter Lip Kits justice.

We pride ourselves on being inclusive. We are proud to have princesses as young as 10 and queens as young ☺ as 60 rocking our products. Our kits are cruelty-free and smudge proof. You can drink, eat, kiss and even swim without the need for a touch up. We practice what we preach ☺. Our shades range from light to dark so you are bound to find a shade perfect for you.

Rooted in West Indian Culture

We are proudly owned and operated by Island Girls from the Caribbean.We released a campaign in tribute called the Island Girl Collection.
This release features 22 Matte Lip Shades and 14 Glosses with names such as Jamrock, Sak Pase, Bacchanal, Boricua and Summa Body. All the shades of the collection tells a unique story which is what makes this collection so special and nostalgic. Everything about the campaign reflected and was inspired completely by our culture. The music, the style, and the attitude.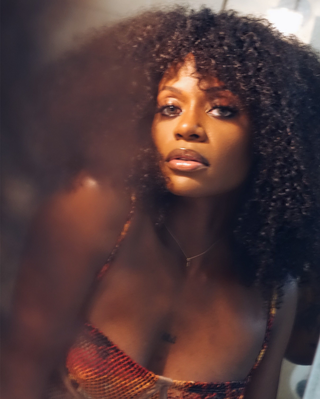 Meet the founder
Danielle Danz Edmond
Our Founder, Danielle Edmond was born and raised in Jamaica by her mom and grandmother. She was signed by a local model agency Pulse, and served as Co-Captain for Jamaica's national Basketball Team before migrating to New York for college. While in college, the nickname Danz stuck because she loved to dance. Though modeling opportunities led her to South Africa and
Zimbabwe, Danielle became intrigued by the artistry surrounding beauty and fashion as well as the potential for creative and unique aesthetics with curating events. At 21, Danielle Edmond managed the Lutan Fiyah (reggae artist) concert in Zimbabwe. She served as lead consultant to various events in Harare, Zimbabwe and Johannesburg, South Africa. Realizing her knack for planning and strategizing, Danielle went on to establish Danz Distributors, LLC the parent company for Stay Golden Cosmetics.